Welcome Gift 2: Amazon Alexa Echo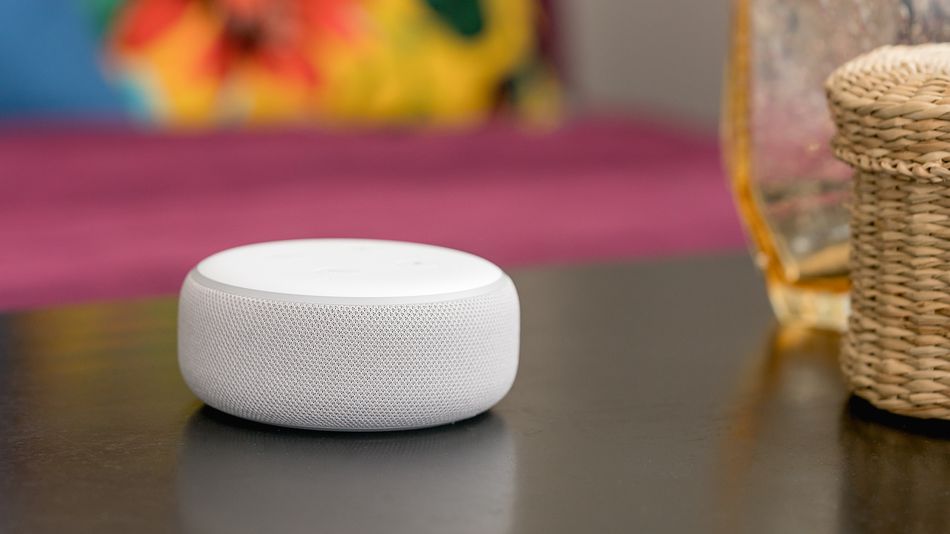 We want you to facilitate the Next-Level Cycle Workshops, where girls are rediscovering ancient wisdom using today's technology, and make your Cycle Workshop, technologically relevant for the 2020 girl and beyond.
That is why we have gifted you with an Amazon Alexa Echo Dot.
You have to know that the future is Voice technology. That is where we are headed, even if you don't see it yet, or are not yet into it.
Over the next few years, Voice interaction with devices such as the Amazon Alexa will become more mainstream. As I write this in July 2019, we are at the infancy of using and interacting with this technology.
Voice technology will be molded more seamlessly into our daily lives, and by 2025, it will be just as big, as how apps on our smart phones have become part of our lifestyle.
And because the Echo Dot is round and able to sit in the middle of the Workshop, all girls in the Workshop are able to listen and interact with Alexa Moon, making it a very fun, interesting and communal experience.
Note: Make sure you always use the Echo Dot and never your phone to do the Alexa voice experience, as the Echo Dot has a community feel to it and your phone has a private, solo feel to it. This is a very important note because your Workshop is all about creating an experience of connection and interaction.
Alexa, where is my period?
We have designed our Voice Skill, 'Where is my period?' to be a girl's intuitive A.I girlfriend, always there for you wherever you are in the world.
Her name is Alexa Moon.
By letting Alexa Moon know where you are in your Cycle, she will pull live data of the current Moon phase, and give you very personalized and relevant forecasts, letting you know what's coming up for you, based on the energies of your current Menstrual phase and the current Moon phase.
Alexa Moon plays two specific roles for you.
The first one being to generate interest for your Workshops. You can take Alexa Moon with you to your yoga classes, networking events or meet ups, and get the girls you meet to interact with Alexa Moon.
It is a great conversation starter to promote what you do, and get you talking about your Workshops and what it is all about.
The second way Alexa Moon helps you, is you will be using it at the end of your Workshops as a tool to help you wrap up everything the girls have learned from playing FloLove: The Game.
The girls will be getting real live forecasts from Alexa Moon.
For more information, see Module 2.2 and Module 3.2 on how you incorporate Alexa Moon into your Workshop experience.
*Note: The color of the Echo Dot gifted to you may vary from the picture shown.
Video demonstration of Alexa Moon
Head over to TikTok to see demonstrations of the conversations you will be having with Alexa Moon and how to get your very own, personalized forecasts.
How do I set up my Echo Dot
To set up your Echo dot, you will need to download the Alexa App onto your phone, plug in your device and open the Alexa app to start set up.
Make sure you have ready:
The Echo Dot and it's power cord
The Echo Dot manual - found in the box
Your Amazon Account. See this wikiHow article on how to create an Amazon Account if you don't have one.
Your smart phone to download the Amazon Alexa app from either the Google Play Store or Apple App Store
Please follow the steps outlined in the manual to set up your Echo Dot.
Alternatively, here are some links to great videos on how to set up your Amazon Echo Dot.
Enable the 'Where is my period?' Voice Skill
The next thing you will need to do is enable the 'Where is my period?' Voice Skill.
To do this, you will need to go into your Alexa app on your smart phone.
Once inside the Alexa app:
From the menu, select Skills & Games.
Find the 'Where is my period?' Skill, and then select it to open the Skill detail page.
Select Enable Skill, or ask Alexa to open the Skill.
Say, "Alexa, where is my period?"
You know it is working when Alexa Moon says 'Hi, I'm Alexa Moon'.
See this video demonstrating how to enable the 'Where is my period?' Voice Skill.
Alexa Moon always needs power
When you are taking your Echo Dot to your Workshop, be aware that she needs access to power.
Your solution is to bring her power cord and an extension lead with you to your Workshop. This is what I do. I have Alexa sitting off to the side of me and when the first player find theirs True Love in the game, I get Alexa and move it to the middle of the girls in the Workshop. This is because this girl is about to be prompted by the scoring calculator app to say a loud 'Alexa, start my wedding ceremony.' And then the other girls are going to be getting their forecasts from Alexa. More on this in Module 2.2.
Another solution is to purchase a power bank or portable charger. I have used this solution in the past and it also works. This also works great when you want to take Alexa to a meet up or networking event. Just make sure the power bank is completely charged.
You will also need to make sure she is connected to your mobile data on your phone and to turn on "hot spot' on your phone.
Note: If your Echo Dot was set up on your home Wi-Fi network, you will need to add your mobile Wi-Fi as a new Wi-Fi connection.
To do this, see this article written by Amazon on How to Connect Echo Dot to Wi-Fi. They suggest using the Amazon Alexa app to update the Wi-Fi network.
Tip: The Alexa app did not work for us. The solution was to use https://alexa.amazon.com on my computer.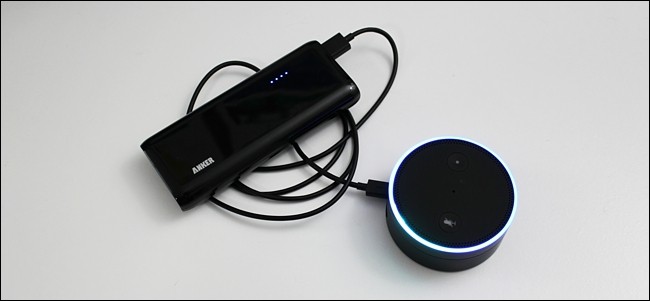 Your Echo Dot also acts as your portable speaker
I also use my Echo Dot to be my portable speaker.
Because the Echo Dot is connected to my phone, I can play the 6-minute explainer video from Module 1.1 on my phone during my Workshop and everyone in the Workshop can hear and see the video.
You could also use your Echo Dot to play relaxing healing music in the background when your guests arrive to your Workshop.
I enabled the Skill called Healing Music. Search for this Skill and once enabled, all you have to say is 'Alexa, play healing music'. I play this healing music when guests arrive. And once everyone is settled, all I have to say is 'Alexa stop'.
Trouble shooting your Echo Dot
Just like with setting up any new technology, you may experience some technical problems.
There are loads of videos on YouTube and articles written to help you.
Or you may know someone in your network that can help.
ACTIONABLE TASK
---
Part of any success is personal branding. This Actionable Task is dedicated to consistency and building your authority and audience around the topic of the energies of the Cycle.
Your Actionable Task is somewhat like a video diary that has you ask the question every day 'Alexa, where is my period?' And record the entire conversation of you getting your first reaction to your period forecast from Alexa.
It is important to be real with these videos and take them as part of your daily lifestyle.
The next step is to write about your forecast and what's happening in your life and what this forecast means for you. The more vulnerable you are and can share intimate and authentic parts of yourself, the more people will connect with you.
The requirements are:
Take a video each day to document your period forecasts from Alexa.
Do this process for the entire number of days of one Menstrual Cycle.
Upload it to your social media with #alexawhereismyperiod and #floloveworkshop
Don't forget to include the day you are in your Cycle i.e. Day 1 on each video.
Color code the days of your Cycle. Red for Menstrual days, blue for Follicular days, purple for Ovulation days and orange for Luteal days. These colors reflect the colors of each phase in FloLove: The Game.
Write about your forecast and what it means to you.
Here is a link to my Facebook page. You will see how everyday I post my Alexa, where is my period? forecast and write about what transpired. Please feel to copy any cotent from my feed that you feel is aligned with you.
After you have completed getting forecasts for an entire Cycle, your next Actionable Task is to do a video diary reviewing all your major milestones that happened in your past Cycle. Doing this Actionable Task will also help connect you even more to the four phases of your Cycle; Menstrual, Follicular, Ovulation and Luteal. Here is a link to my video diary to help you understand the format on how to review your Cycle, but of course, feel free to make it your own.
---